Pre-Show Workshop: Spotlight on RGB 1-Day
---
Terminology, how to calculate electrical loads, wiring, controllers, pixels, dumb strings, communication methods and types, configuration, software which can be used for programming and more will be discussed. The class seeks to assist anyone trying to figure out where they can use RGB technology in their display, how to utilize it and prepare them with RGB knowledge so they can better select which RGB classes to attend at Christmas Expo.
Important Note: This class does *not* focus on specific manufacturers or specific brands of RGB products. It will seek to present a balanced approach to a wide range of RGB technologies available (both hardware and software) for use in Christmas, holiday and other lighting displays.
Subjects that we will be covering:
Terminology
Dumb and smart/intelligent RGB items (Pixels, flood or wash lights, strings, strips, modules)
Pixel chip types/families and what they mean (GE, LDP, WS, TM, TLS, CYT, INK, UCS, APA, etc.)
Electrical power – how to plan for, wire and distribute adequate power, power injection RGB controllers (dumb as well as smart)
Companies who sell RGB controllers and/or lighting Communication protocols and associated data distribution methods (LOR, DMX, E1.31/sACN, Artnet)
Data output from show playback device (USB, Ethernet-based, protocol bridges)
Bandwidth considerations
Playback devices (computer, LOR Show Directors, Falcon Pi Players [FPP])
Software available for programming displays featuring RGB technologies (commercial and freeware)
Practical examples: Can you combine everything into one display?
---
Drew Hickman, Holiday Technologies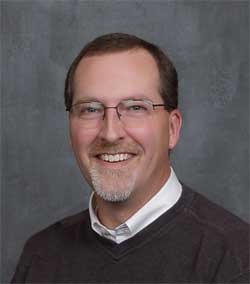 Drew Hickman was an early pioneer in animation, creating the very first commercially available hardware (ChristmasCave*) and software (Dasher*) products for music-synchronized displays. Since those early days in his garage, Drew has gone on to help drive advances in the lighting and animation field and has helped an untold number of lighting enthusiasts create displays. He has also designed impressive home and commercial displays through his business, Holiday Technologies. Holiday Technologies is an official dealer of Light-O-Rama products and the official LOR training partner.
Drew has worked on all types of displays, large and small, commercial and residential. He has worked with everything from C9 incandescent lights to the latest pixel trees and is sure to share some of his more interesting experiences of being in this business.
---
What's Included:
The one-day workshop includes:

1 Full day of dedicated RGB training
Lunch