SPOTLIGHTs Workshop: Light-O-Rama

No SPOTLIGHT workshops currently scheduled.
Please view our Premium Workshops at Christmas Expo
Light-O-Rama (LOR) is a well-known and popular light show animation equipment and software that allows you to create a display where the lights dance to music. The Light-O-Rama products are incredibly versatile and can be used by all skill levels but does take time and effort to master. While you can just dig in an learn on your own, this educational workshop leads you easily through the learning process in topic groups with uninterrupted instruction.
Software version to be used is S5/S6
---
Day 1 – LOR BASICS
The first portion of the class will teach you about the technologies and controllers available for your display, how to use and troubleshoot those controllers, and how to test items in your display using both hardware and software.
Most of the work of creating animated displays is spent in programming/creating sequences. We will review the various pieces of software in the LOR software suite and how and when each piece of software should be used.
We will then move to the fundamentals of setting up a display in software (i.e. create a preview) and learn how to control individual items or groups of items in your display.
The class will finish the day discussing file management (storage locations, backups, moving files from one computer to another, etc.), creating basic sequences, and learning how to use different lighting and motion effects within those sequences, exploring various effect options.
Day 2 – Software II
After a review of topics presented during Day 1 and answering questions concerning those topics we will teach you how to program media-synchronized sequences as well as share tips for how to program faster and more efficiently.
Singing face sequencing will also be taught with the instructor showing you how to program them faster and with more accuracy. We will demonstrate LOR controlling various 3rd party controllers and lights, including P5/P10 panels.
We will also learn about the process of creating shows from sequences which have already been programmed, running shows on different platforms/hardware, and the advantages/disadvantages of each.
Class Information
Computer: If you have a laptop computer, please bring it so you can participate in the hands-on
Software: Light-O-Rama demonstration software will be provided if you don't already own the product. Light-O-Rama controllers may be available so you can test your work during class (contact us for additional information).
---
Drew Hickman, Holiday Technologies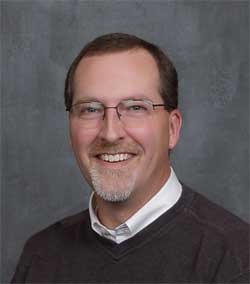 Drew Hickman was an early pioneer in animation, creating the very first commercially available hardware (ChristmasCave) and software (Dasher) products for music-synchronized displays. Since those early days in his garage, Drew has gone on to help drive advances in the lighting and animation field and has helped an untold number of lighting enthusiasts create displays. He has also designed impressive home and commercial displays through his business, Holiday Technologies. Holiday Technologies is an official dealer of Light-O-Rama products and the official LOR training partner.
Drew has worked on all types of displays, large and small, commercial and residential. He has worked with everything from C9 incandescent lights to the latest pixel trees and is sure to share some of his more interesting experiences of being in this business.
This is an LOR 2-Day Immersion education workshop on using Light-O-Rama products.
This workshop is taught by an authorized LOR partner company.