Bryan Hartley, Lighting Designer for TSO to give Keynote Address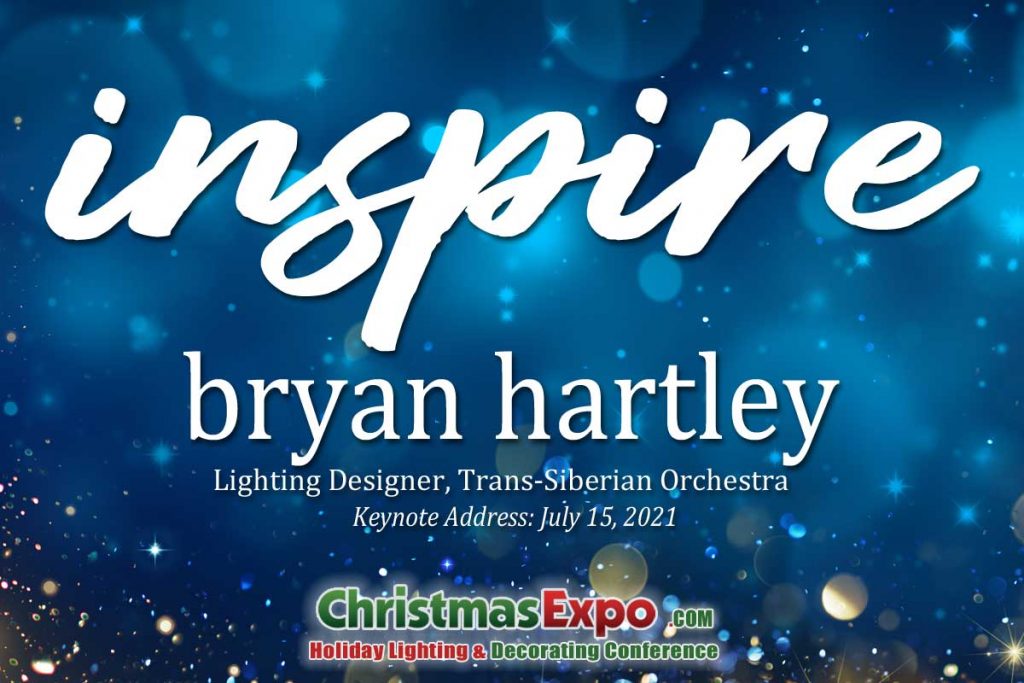 The Christmas Expo Holiday Lighting & Decorating Conference is honored and excited to announce that Bryan Hartley, Lighting Designer/Director for Trans-Siberian Orchestra (TSO), will be the Keynote Speaker at the 2021 Expo being held July 15-17, 2021 in Las Vegas. Bryan is a master of artistry and creativity with video projection, pyrotechnics, smoke, lasers, and larger-than-life dazzling lighting displays that bring the story of TSO's incredible holiday music to life each year. In addition to TSO, Bryan is also known for his work with KISS, Motley Crue, Aerosmith, Alicia Keys, Trisha Yearwood, Megadeth, Joan Jett and many more.
Bryan will be sharing his unique knowledge and experiences for how a major, large-scale production comes to life and how to use the concept of storytelling in your personal display. He will also discuss how a show comes together and how he finds his inspiration. Attendees will enjoy a video look in to some of the sets he's designed, as well as the tools and equipment that he uses to create those spectacular stage productions. Bryan brings a wealth of knowledge and experience to the Expo and will be open for questions on how it all comes together.
Register now to learn how to light your way to your best holiday display!