If you sell holiday lighting or decorating supplies or services, this event will get you in front of your customers.
Our audience consists of residential outdoor decorators, commercial decorators such as parks, cities, zoo's gardens, etc., as well as businesses that specialize in Christmas decorating such as holiday lighting installers.
Co-Owned and managed by a professional event planner with over 25 years experience in the industry managing small meetings to large convention trade shows and an extreme decorator and owner of ChristmasLightFinder.com.
Booth space is open only to vendors who specialize in indoor and outdoor holiday decor.
Christmas Expo is not a craft or gift expo
Interested in being a part of Christmas Expo?
We pride ourselves on being different than many consumer or trade shows. We don't nickel/dime the vendors to death or charge high fees to supplement other parts of the expo. Floor space is reasonably priced. Our convention facility is chosen with the event needs in mind in areas that provide convenient access to attendees and exhibitors.
Show setup is Wednesday and the doors are open to the public Thursday through Saturday.
The vendor hall closes at 4:00pm on Saturday.
Vendors are required to keep their booths open and manned for the entire time the vendor hall is open. We do not permit early pack-up or early move-out.
Vendors are required to keep their product/display within their paid booth area.
Your space must be vacated by 9pm on Saturday.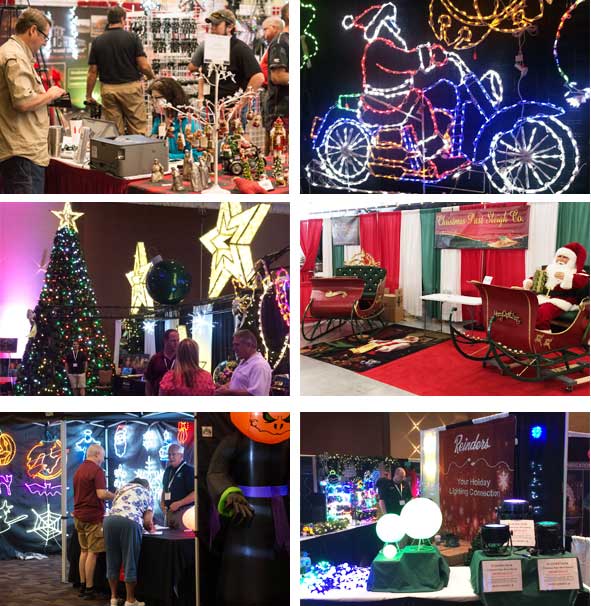 If you'd like more information about participating, please write to us with your questions and we will get back to you as quickly as possible.