Free Webinar: LOR S6 Control Panel & Mobile App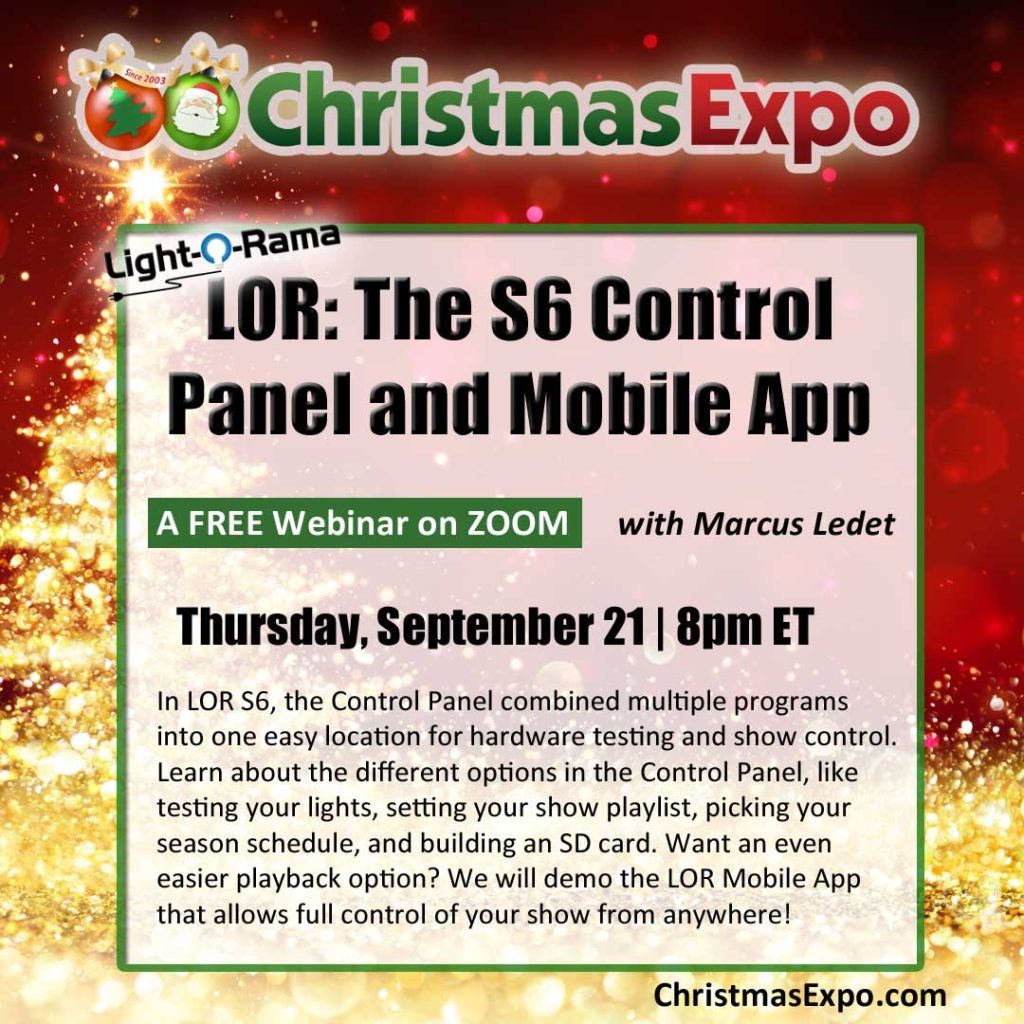 Signn up now to join our FREE webinar, LOR S6 Control Panel and Mobile App. In S6, the Control Panel combines multiple programs into one easy location for hardware testing and show control. Marcus Ledet, LOR user and theme park electrical engineer, will show you different options in the Control Panel, like testing your lights, setting your show playlist, picking your season schedule, and building an SD card. Want an even easier playback option? Marcus will demo the LOR Mobile App that allows full control of your show from anywhere!
Sign up now, then join us THURSDAY, September 21, 2023 at 8pm ET. 
---
Marcus Ledet is an electrical engineer for Disney working on designing, installing and maintaining various specialized electronic systems for the theme parks. His most recent project is the new MagicBand+ that lights up in order to provide immersive storytelling within the parks. Marcus first began his animated light show in 2019 using Light-O-Rama and The HoLedet Show was born. Using a majority AC lights, with pixels intertwined for extra sprinkles of pixie dust, the center of the show is the homemade dancing fountains.