Judy Pancoast Appearing at Christmas Expo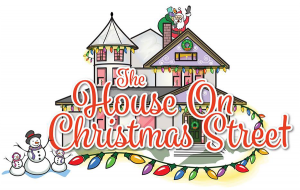 Grammy nominated singer/songwriter, Judy Pancoast, will be performing at Christmas Expo in Daytona Beach. Judy is known for her infectious Christmas hit, "The House on Christmas Street" which can be heard each Christmas season on radio stations across the country. In addition, houses all over the world feature the song in their animated lighting shows. Judy will be debuting a brand new Christmas song at the Expo.
Christmas Expo is July 18-20, 2019 in Daytona Beach, FL. We couldn't be more excited!