Light-O-Rama 2-Day Immersion Workshop
Light-O-Rama (LOR) is a popular light show animation equipment and software that allows you to create a display where the lights dance to music. The Light-O-Rama products are incredibly versatile but users will tell you that it takes time and effort to master it. While you can just dig in an learn on your own, this educational workshop, taught by an authorized LOR partner, is two solid days of uninterrupted instruction.
---
Class Outline

Introduction
History of the industry
Advantages of LOR products
Technology overview
Hardware
Software
Hardware versus software control
LED, DMX, pixels, E1.31, etc.
Light-O-Rama Hardware
ShowTime Directors
Light controllers (different families)
Other hardware (DC, DMX, SPI, etc.)
Product usage
Matching controller to what's needed
Physical layout and connectivity
Failure points
Service kit
Electrical considerations
Audio
DMX
Troubleshooting
Discussion – a sample setup
Software
Downloading and installation
Licensing
Help system
Applications in the suite
Control panel
Sequence Editor
Show Editor
Pixel Editor
Schedule Editor
Visualizer
Verifier
Hardware Utility
ServoDog Utility

Sequence Editor
Preferences
Creating sequences
The grid
Channels
Lighting effects
Cut, copy, paste, undo, and re-do
Animation window
Musical sequences
Tracks and timing grids
Keyboard shortcuts
LAB – Create an animation sequence
LAB – Create a musical sequence
Saving and loading sequences
The programming/sequencing cycle
How SuperStar fits into the grid
How Pixel Editor fits into the grid
Sequencing time savers
Building shows
What will run the show?
Setting a show up to run on a computer
Show Editor
Parts of a show
Show options
Schedule Editor
Simple Show Builder (SSB)
SSB vs. Show Editor/Schedule Editor
Putting a show on a ShowDirector
Verifier
Hardware Utility
Finding controllers
Testing controllers
Addressing controllers
Changing firmware
---
Who should attend?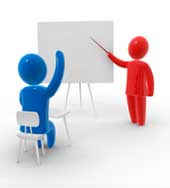 On first glance, Light-O-Rama products can seem confusing. However, we'll help you understand how the pieces fit together and help even non-techie decorators to achieve a quality, professional level display. You should attend if:
You are a home decorating enthusiast wanting to create an over-the-top display
You already own LOR products but are not sure where to begin
You have created your animated display using LOR but want to take it to the next level
You're a techie wanting to learn how to build the infrastructure of a great display
You own or are starting a business creating home or commercial displays
You are looking to expand your business into animated displays
You create the displays for your employer (city, town, park, speedway, etc.)
Your company produces its own animated shows
You sell Light-O-Rama products
You find it easier to learn in a small classroom environment with immediate access to answers
---
What to bring with you
A training manual will be provided but please bring paper and pencil to make notes. If you have a laptop computer, please bring it so you can participate in the hands-on exercises. Light-O-Rama demonstration software will be provided if you don't already own the product. Light-O-Rama controllers will also be available so you can test your work.
---
Drew Hickman, Holiday Technologies

Drew Hickman was an early pioneer in animation, creating the very first commercially available hardware (ChristmasCave*) and software (Dasher*) products for music-synchronized displays. Since those early days in his garage, Drew has gone on to help drive advances in the lighting and animation field and has helped an untold number of lighting enthusiasts create displays. He has also designed impressive home and commercial displays through his business, Holiday Technologies. Holiday Technologies is an official dealer of Light-O-Rama products and the official LOR training partner.
Drew has worked on all types of displays, large and small, commercial and residential. He's  been working with everything from C9 incandescents to the latest/ pixel trees and is sure to share some of his more interesting experiences of being in this business.
---
Cost
The cost for the two-day immersion workshop  includes:

2 Full days of dedicated LOR training
Lunch each day
Training manual
This is an LOR 2-Day Immersion education workshop on using Light-O-Rama products. This workshop is taught by an authorized LOR partner company.