Free Webinar: The Art & Presentation of an Outdoor Christmas Display
An attention-drawing display layout takes planning!
This is one of the most popular classes at Christmas Expo. Mark Zembruski shows you how to plan your display to turn if from just another house with lights into a Christmas card that creates memories and has people talking. This is not a techniques video — you'll learn from an extreme decorator how to think objectively about your motivation and approach when setting up your display and gain insights into key concepts and techniques that transform lights and decorations into a display full of Christmas spirit. The result is a truly successful Christmas display that appeals to all ages. If you want to know how to become the destination display for your community, this presentation is for you! Brought to you by the Christmas Expo Holiday Lighting & Decorating Conference, an annual event for Christmas decorators.
---
Your Instructor – Mark Zembruski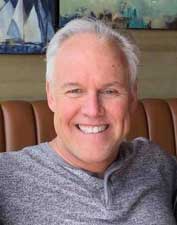 Mark is part of the Education Committee of Christmas Expo. He is a husband, stepfather, weekend warrior, techie, and gadget geek. Mark works in the Electronic Design Automation industry, which is software to design electronics and has a background in PCB design. He's loved Christmas since a young age and his mom gave him a love for Christmas carols. Mark began decorating inside at a young age, then took his design expertise outside with the purchase of his first home. In 2003, everything he loved to do collided and he created Woodinville Wonderland, an animated display at his home that quickly became a destination display and has been featured multiple times on television. With over 125,000 lights, his display raised money for local charities. Mark has since moved from the Woodinville area but is frequently contacted for input and assistance on commercial displays. He loves to share his knowledge and to help new decorators learn the ropes.