Pre-Show Workshop: xLights Beginner – Advanced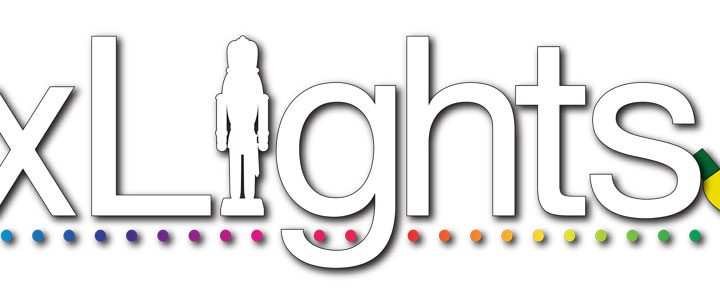 Join in this unique and exclusive opportunity to learn xLights!
This is an 3-day workshop. Attendees can choose just the beginner 1-day workshop, or the 2-day intermediate-advanced workshop, or all 3 days. The 3-day format is exclusive to Christmas Expo.

If you are still on the fence about attending the only 3-Day hands-on xLights training in the world then now is time. No other class has been delivered this way with a major emphasis on kinetic learning. Simply put, the class will be building an entire show from the ground up including scheduling the lights to turn on. 
With the help of two of the greatest vendors, WiredWatts and Gilbert Engineering, you will be working with pixel controllers and props with lights so you have the opportunity to simulate a real-world light show in a controlled environment. And to help us out during all of our activities Eric Shulz from Texas and Greg Macaree (aka Panel Daddy) from England will be there each day helping you stay on task. Their experience alone will offer so much to the class. They are geniuses in networking and have years of knowledge running their shows. Greg also happens to run his own business called PanelsRus in the UK. He has great videos on setting up P5/P10 panels and knows all the necessary components needed. Eric has assisted two previous classes with me so knows what to expect and is great at helping on the floor. Both will be teaching classes at Expo, so look for that.
What to expect from the class by the day:  
On day 1, we will have a light overview of the xLights story and quick introductions. Then we begin Light Show Jeopardy! There will be prizes so be ready. For the remainder of the day, we will be working in xLights to cover foundations and discuss best practices for folks that are new to light shows. By the end of the day, you will be prepared to begin the xLights journey on the right foot.
On day 2, we begin the layout and design of a house. We will discuss and demonstrate most of the models available and begin shaping our show. Best practices and examples of do's and dont's will be practiced. We will look at efficiencies used to manage models. Time permitting, we will look at efficiencies in managing effects in the sequence window. I cannot being to explain just how much content there is in this day so have your coffee and be ready to go. By the end of the day, we will have a tested layout with configured controllers and a sample sequence. 
On day 3, we will learn how to map sequences and lightly touch on sequencing. This will be the day we look at effects, color options, layer blending, layer settings, value curves, bulk edit, and sequence views. This is also the day we will be learning how to send our xLights show to controllers and an FPP show player. We will also look at xSchedule so you can see the differences. You will learn best practices for testing your lights and show. 
All of the exercise tools needed will be on a USB stick for those attending on days 2 & 3. All you will need to bring is your laptops with a USB to ethernet adapter and your hunger for knowledge. This is the class that will give you the edge for your animated lighting show for years to come.
---
What's Included
Includes admission to xLights Pre-Show Workshop and lunch.
---
Instructor
xLights developer, Sean Meighan, has requested and endorsed Ron Howard from xTreme Sequences to teach this in-depth workshop at Christmas Expo. Ron is a professional light show sequencer and owner of xTreme Sequences that is internationally recognized for providing over the top, unique light shows for an ever-growing hobby and commercial applications. His consultation and support are second to none. Ron and his family were featured on ABC's Great Christmas Light Fight Season 7 to share his craft with the world.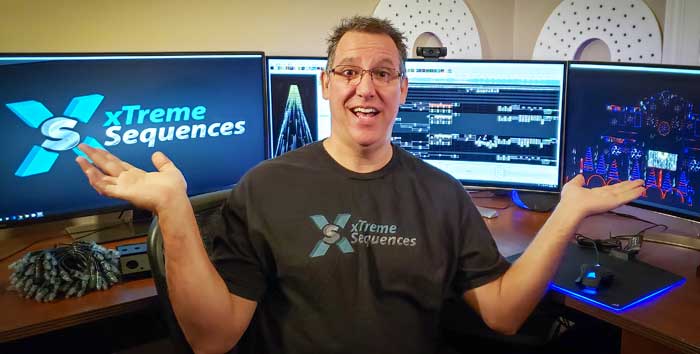 As light shows evolve, Ron understands the importance of pushing the boundaries with innovative techniques and the use of high-density and 3D props to elevate light shows. Ron helps new enthusiasts each year navigate the exciting world of xLights. His passion for teaching is infectious with an emphasis in humanizing technology. www.xTremeSequences.com
Facebook private group