Christmas Expo Classes & Shopping for Decorators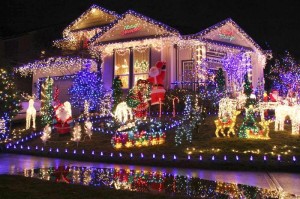 It's 3-days of shopping and education for both home and professional holiday decorators. If you decorate your home, office or business with lots of lights, this is the event for you! Are you crazy for blowmolds?  Wild about holiday wireframes? Have a yard full of over-the-top inflatables? Do you really want to know how to put it all to music? This event if for all skill levels, whether you are a beginner or have been decorating for years.


Creating an over-the-top outdoor display is easier than you think
Great displays take planning and knowledge. Surrounding yourself with like-minded individuals is the perfect way to become  inspired and pick up new ideas from fellow decorators and vendors from all over. Christmas Expo features:
Holiday vendors with the equipment and decorations to use in your display
The newest products, information and pre-season deals
Top education classes for every skill and knowledge level
Just getting started or saw it on TV? Anyone can do it and we will show you how.
On a budget? Try our DIY classes.
Ready to go bigger? Immersion classes will teach you about animation and more.
Christmas Expo is owned by Joyce Perhac of ProShow, Inc. and Janice Blasko from ChristmasLightFinder.com