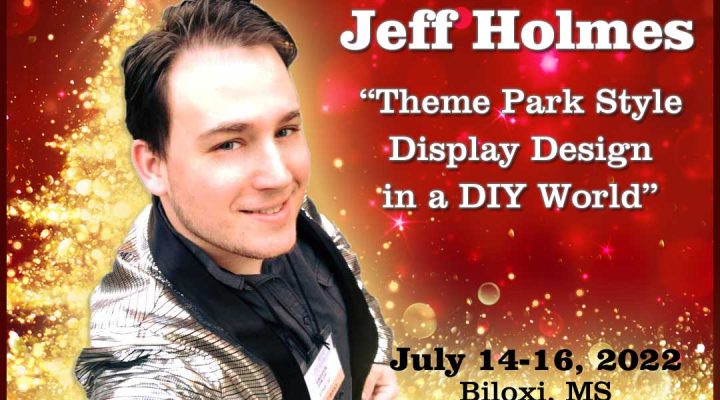 2022 Keynote Speaker: Jeff Holmes
We were honored to have Jeffrey Holmes from IWG Productions as our Keynote Speaker this year in Biloxi, MS. Jeff spoke on the topic of Theme Park Style Display Design in a DIY World and what a dynamic, funny, educational, and entertaining presentation it was! Jeff talked about creating dynamic displays, about the decorating community, and encouraged the spirit of Christmas in everything we do.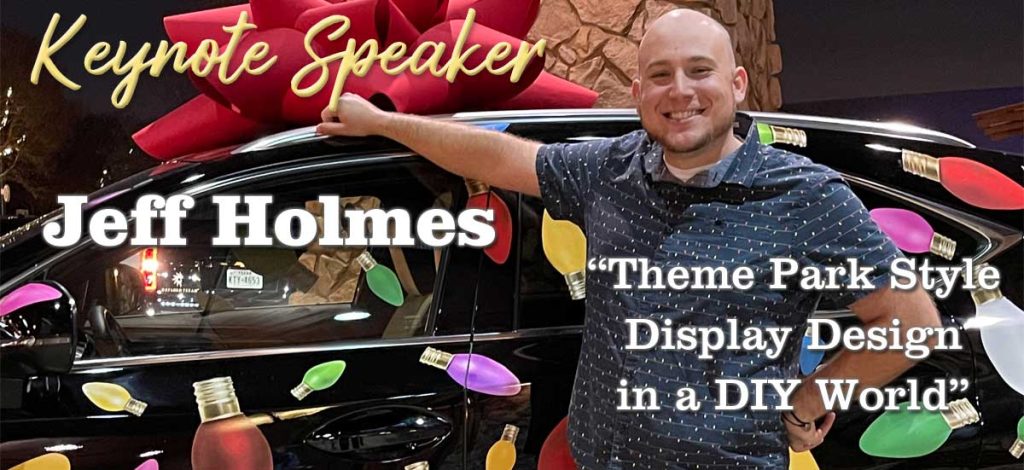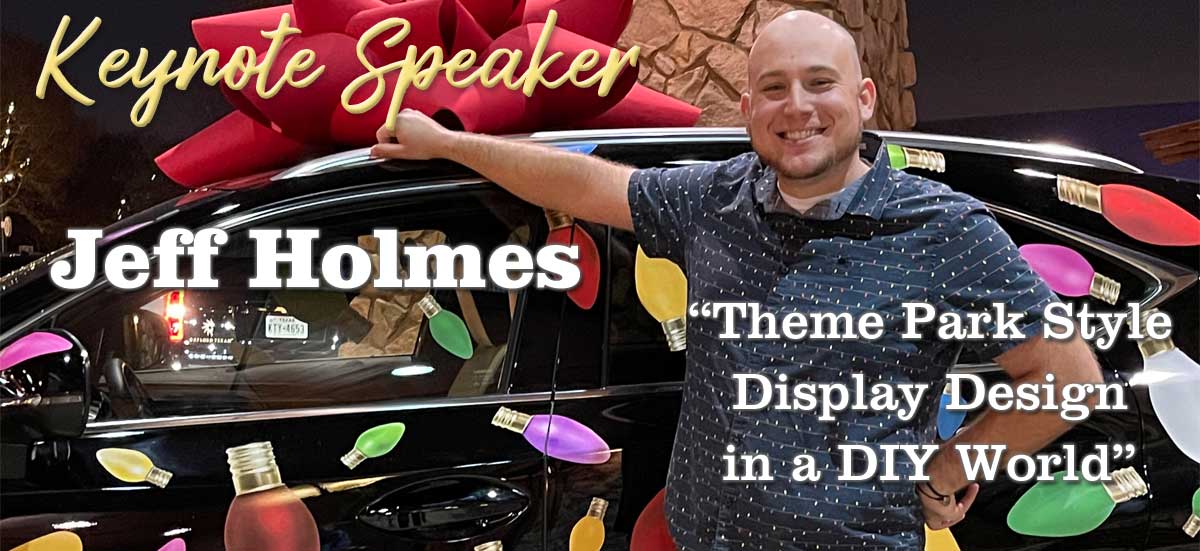 Jeffrey Holmes is with IWG Productions and is a multi-disciplined, themed, entertainment creative director & producer whose productions have entertained millions of guests throughout North America and beyond. His work can be found in every major theme park brand in the USA, several parades, and a certain sports team with famous cheerleaders. Combining his backgrounds in show writing, directing, media production, and performance, Jeffrey blends his mixed bag of show design & technical skills to create one-of-a-kind immersive experiences. Jeffrey's favorite production to-date is his own marriage proposal to long-time girlfriend, Morgan, which included a 60-piece gospel choir, dance troupe, and 500 balloon release.